Only a few miles from the Drake Well Museum is the remains of a remarkable oil boom town that went bust in less than two years of existence. Pithole, Pennsylvania was initially farm land before oil was pumped out of Drake's Well. With the discovery of a process to extract petroleum from the ground at large quantities, the boom was on and towns popped up throughout Pennsylvania. Most wells were dug on flat land near creeks such as oil creek and the Allegheny, presuming that—as the Drake Well was dug by oil creek—petroleum was best found near water. Yet, as oil prospecting progressed, so did the scope of their exploration.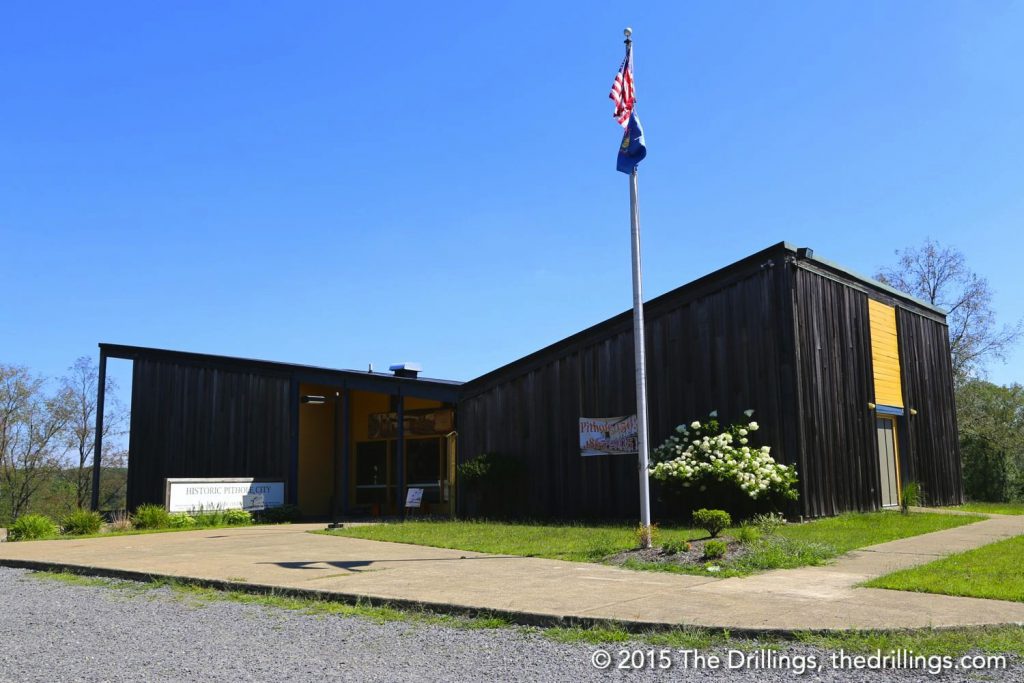 It was still considered a bit of a risk when, in January 1864, Isaiah Frazier leased 35 acres of land from the local farmer, Thomas Holmden. Along with James Faulkner Jr., Frederick W. Jones, and J. Nelson Tappan, Frazier formed the United States Petroleum Company. On January 7, 1865, the Frazier well hit oil. By May, the farm was purchased and the streets of the city-to-be were laid out. By July, the population is estimated to have reached at least 2,000 and 20,000 by Christmas. Rooming houses, luxury hotels, saloons, a theater, and three churches were built.

Transporting oil from the wells was a particularly difficult process out of Pithole. Teamsters charged exorbitantly high prices to move the oil. The horses on these teams were so poorly treated that their life expectancy was only a few months—fueling a horse shortage. Tired of the teamsters price manipulations, Samuel Van Sykle installed the worlds first oil pipeline. This two inch in diameter pipeline transported oil across the 5.5 miles from Pithole to oil creek at a rate of 81 barrels of oil per hour.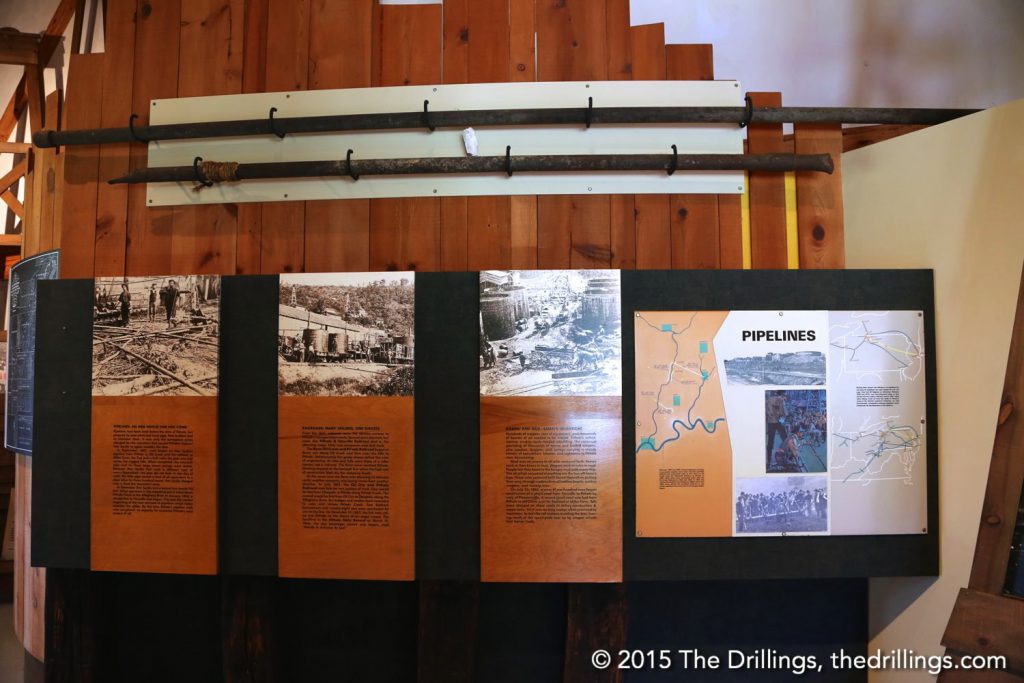 Yet, while innovation and ambition powered Pithole's ascent, a financial panic, series of fires, and better prospects elsewhere lead to an equally stunning decline. The population plummeted back down to 2,000 by December 1866. Buildings were either, sold, moved, or abandoned. The US Census of 1880 recorded the population at 237.
Barely anything remains of Pithole. Visitors can travel trails of mowed grass marking the historic road ways past a few remaining foundations and read plaques marking locations of past buildings. For a better sense of what was, swing by the visitors center, erected in 1972. Along with a short informational film about the history of Pithole, visitors can see artifacts collected from an archeological dig in the former town as well as an artist's scale diorama of the original town.