Smackover brought Arkansas to the national attention in 1920s when it was ranked 1st amongst the nation's oil fields.  Before the oil industry came to Smackover, the region struggled producing cotton and timber. On January 10, 1921, the The Busey No. 1 well near El Dorado, Arkansas and 15 miles from Smackover blew in as Arkansas' discovery well.  Geologists scoured the region for more deposits.  The Richardson No. 1 struck oil closer to home on July 29, 1922.  The small village of 100 boomed to 25,000 within months. Twenty-five million barrels of oil were produced in Smackover within the first year. Almost 1,000 oil wells had been drilled. Subsequent discoveries kept the region a continuously producing petroleum region.  While petroleum production has died down, it continues at a more moderate pace in the region even today.
The Arkansa Museum of Natural Resources is only a mile outside of Smackover. It is a sprawling 25,000-square-foot exhibit and research site featuring Arkansas' history and role in the petroleum industry. Travel back in time to the carbon based origins of oil or visit a 1920s Arkansas boom town complete with land office, theater, boarding house, and jail.  Interactive displays demonstrate the extraction, refinement, distribution, and uses of petroleum today.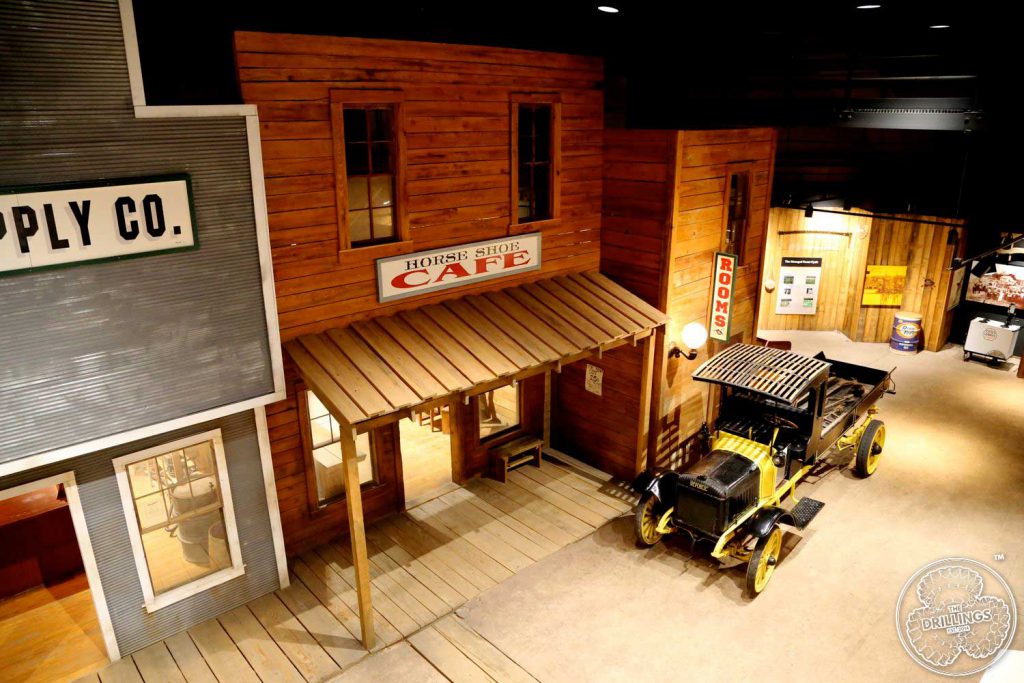 The adjacent Oil Field Park features working modern and period oil wells, rigs, and storage barrels.  Get a little closer to nature and natural resources by walking through the wooded property and past a 1920s standard rig and equipment.