The Olinda Oil Museum & Trail spans 12 acres and preserves the first (and still) operating Olinda oil well, a records vault, a yard of old equipment, and the operation's field house, which now houses a small museum open on Sunday's and Wednesdays.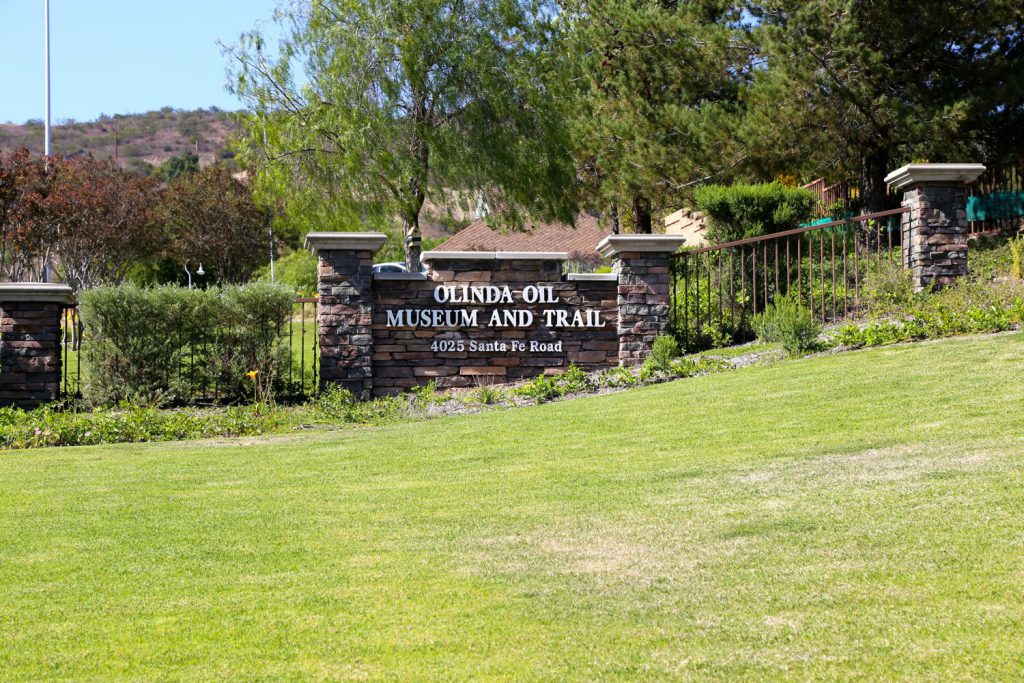 The museum is located in present day Brea, a city named from the spanish word for natural asphalt or tar.  Its predecessor, the village of Olinda was a popular location for entrepreneurs in the oil trade.  Edward Doheny, who inspired the character of "Daniel Plainview" in There Will Be Blood, followed up earlier success in Los Angeles by drilling for oil in Olinda.  In 1894, the Union Oil Company of California acquired 1,200 acres west of Olinda and began drilling wells. Olinda and its neighboring village, Randolph, boomed in the early 1900s and eventually merged to create Brea. By 1949, the Brea-Olinda oilfield was ranked at 18th in national oil production.  By 2001, this region had more than 500 oil wells and produced over 400 billion barrels of oil.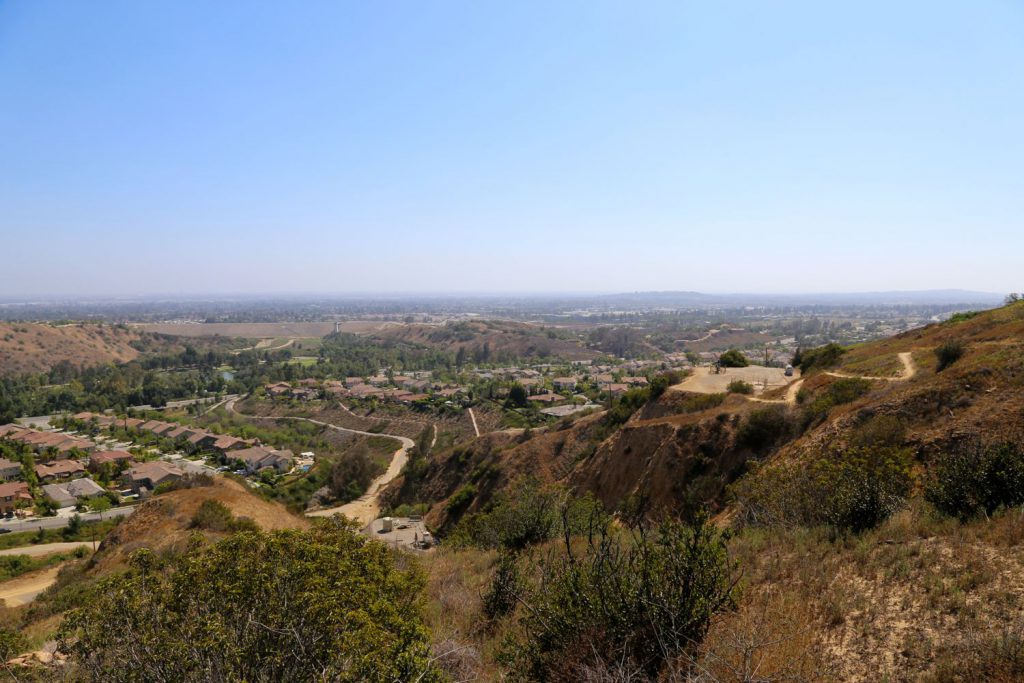 The Museum
The historic Field House, built in 1912 now houses a small museum of artifacts from Olinda and its oil industry. It is one of only a few buildings that remain from Olinda's oil boom.  While Olinda's initial oil boom attracted many oil workers and extensive development,  as technology advanced, fewer people were needed to operate the oil fields and the population of workers dwindled.  While there are many operating oil wells even today, much of their operation requires minimal human interference.  Most of the old developments have given way to suburban sprawl.
While staffing can be spotty, and, therefore, the museum isn't always open when scheduled, that still leaves a yard of tools and a hike to enjoy any day of the week. Rusted equipment of drillings past circle a yard behind the Olinda Field House including a portable steam boiler, a well pulling rig, and a 1924 Model T truck, along with the original Olinda Oil Well #1 drilled in 1897.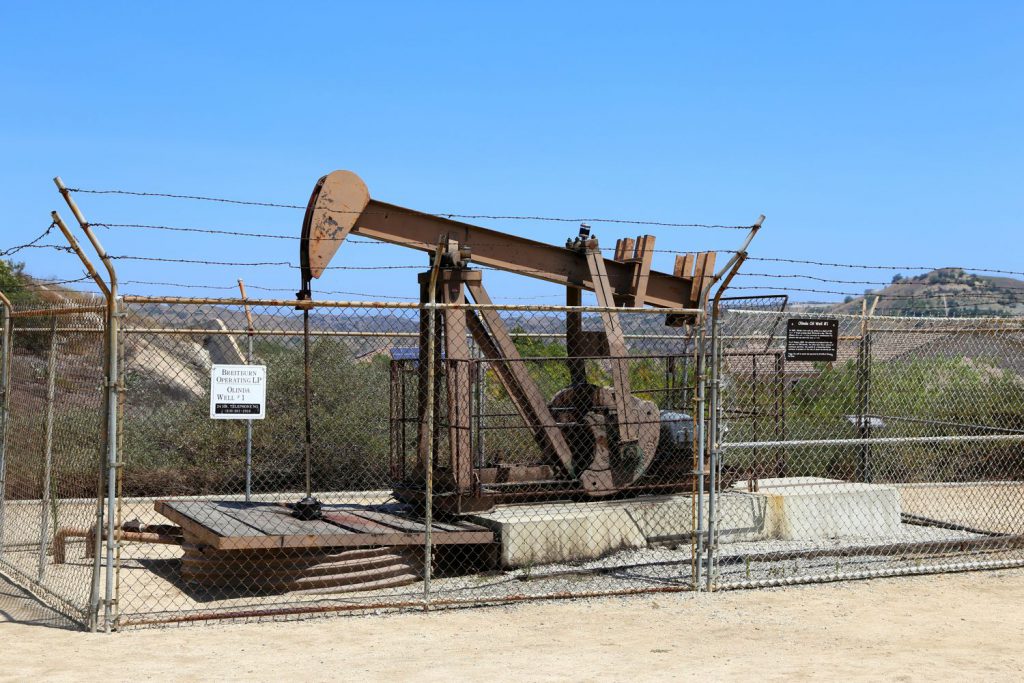 The Trail
The 2 mile loop trail wanders by operating oil wells and climbs 275 feet to a summit and vista of Brea and Orange County. Along with vistas are signs with explanations of Olinda's oil and natural history. It is a beautiful view, but the trail is rather exposed and Brea can get very hot.  So, mind the weather should you decide to take a hike.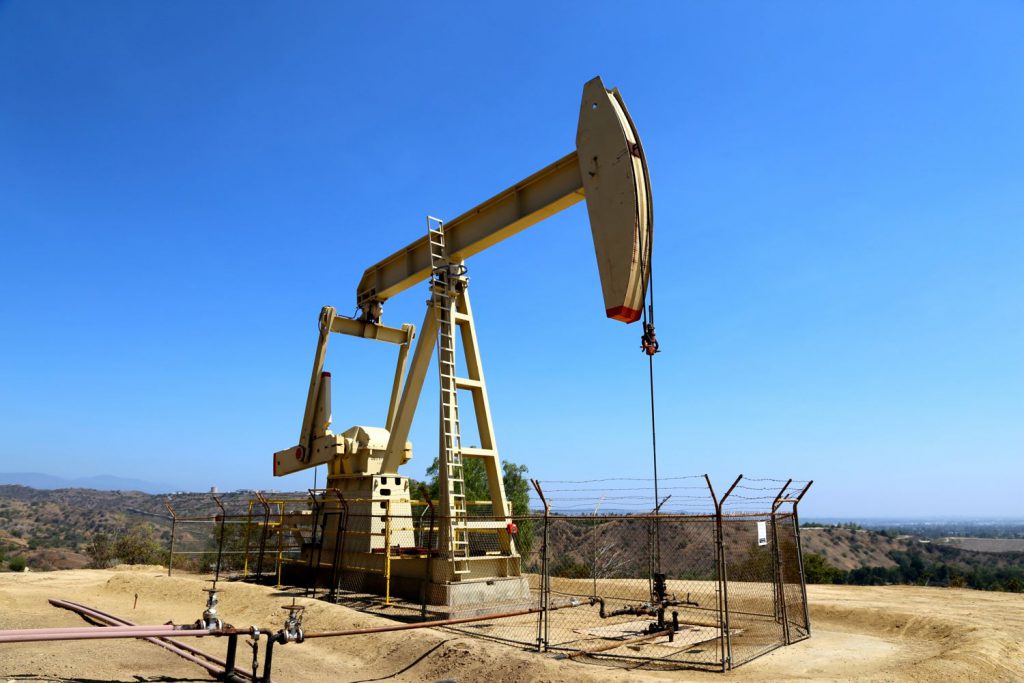 Nearby Oil Activity
Learn More